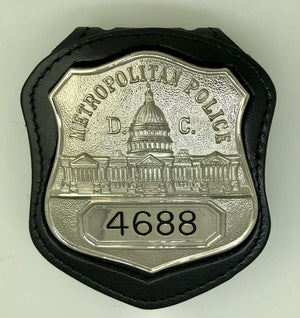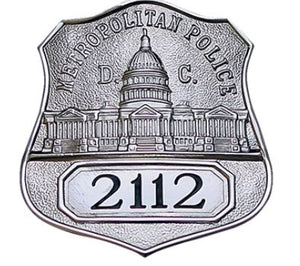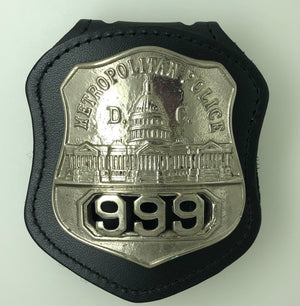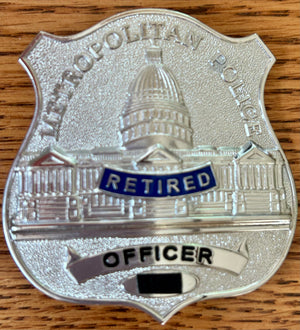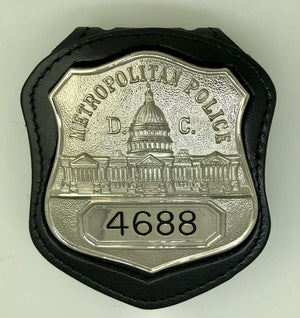 MPDC Badge Duplicate (full size)
Personalized with your rank and badge number.  

2 -¼" MPDC Badge with Gold or Nickel finish.
Pin and catch attachment.
Engraved black letter, block text style 
Standard Curve badge shape
2 lines of personalized title ( ie.  Officer   0449)
Allow 6 - 8  weeks for delivery.  Badge holder NOT included.
We will contact you for a copy of your credentials, Badge number, and rank.  
If we cannot verify your position, we reserve the right to deny the sale.
WE WILL REPORT suspected fraudulent or illegal activity.
   BADGE Number and RANK must be given.  Email: 
 bob@fopdc1gift.com          
This special-order item takes 6 - 8  weeks for delivery.