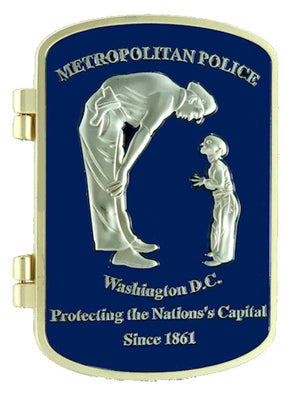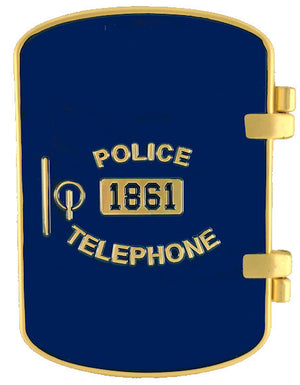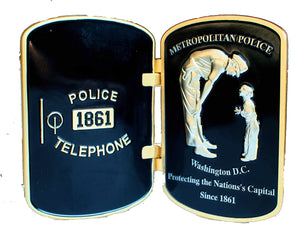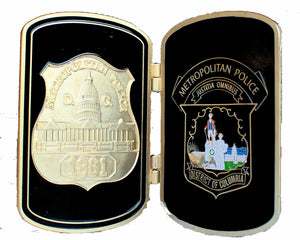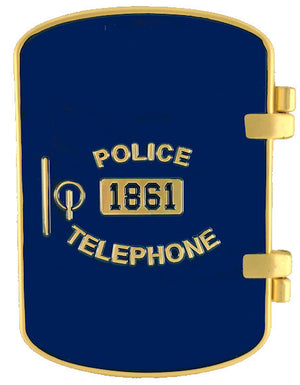 Metropolitan Police, Washington D.C. Call Box Replica Challenge Coin
Metropolitan Police, Washington D.C. Call Box Replica Challenge Coin
This locket-like coin that hinges opened and closed is fraught with symbolism.
Starting with the coin front is "Metropolitan Police, Washington D.C. "Protecting the Nation's Capital Since 1861."
The front authentically replicates the Pulitzer-Prize winning photo by William C. Beall which shows
Police officer Maurice Cullinane greeting a 2-year old parade watcher in 1957. Private Cullinane later rose
to the rank of chief of police. On the inside left is a gold Metropolitan Police shield with badge number 1861,
the year MPDC was first organized. On the inside right is a Metropolitan Police first issue shoulder patch inscribed
with "Metropolitan Police" "Justitia Omnibus" and " District of Columbia." On the back of the coin is an image of
an old police call box inscribed with "Police 1861 Telephone," again symbolizing the year MPDC was first organized.
The coin measures 3.5 inches including hinges and is made from 3D mold all sides using seven colors of polished hard enamel.
A MUST-HAVE for collectors.
Limited inventory! Order today! $25.00